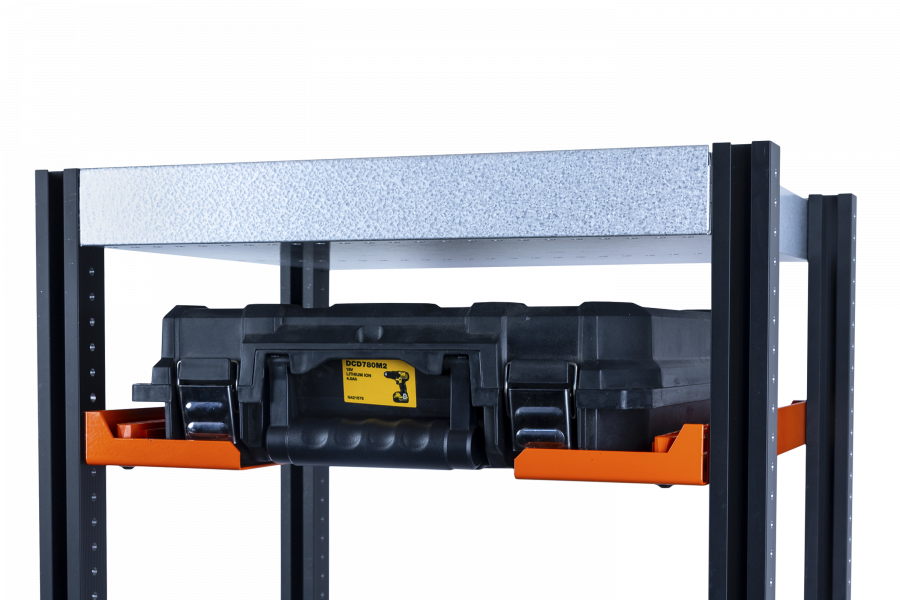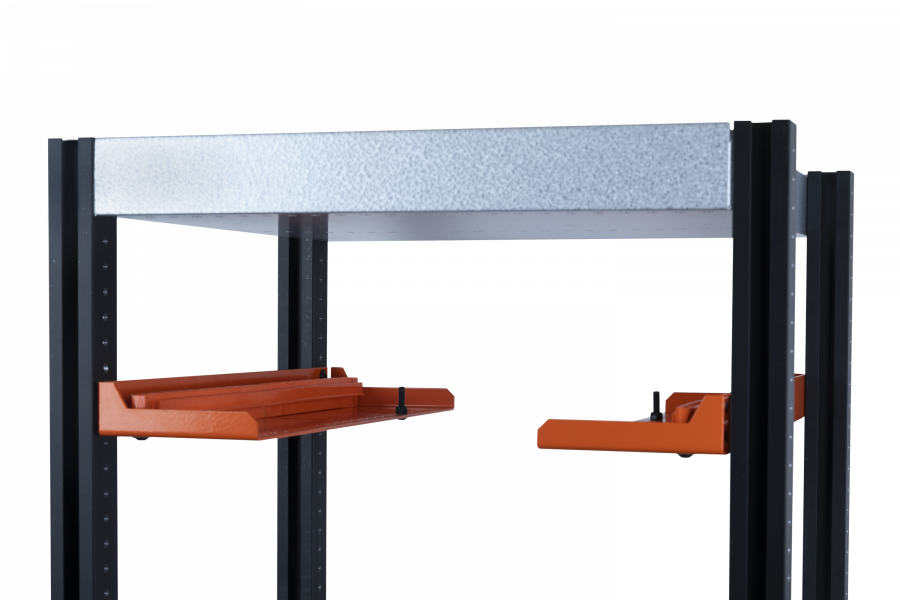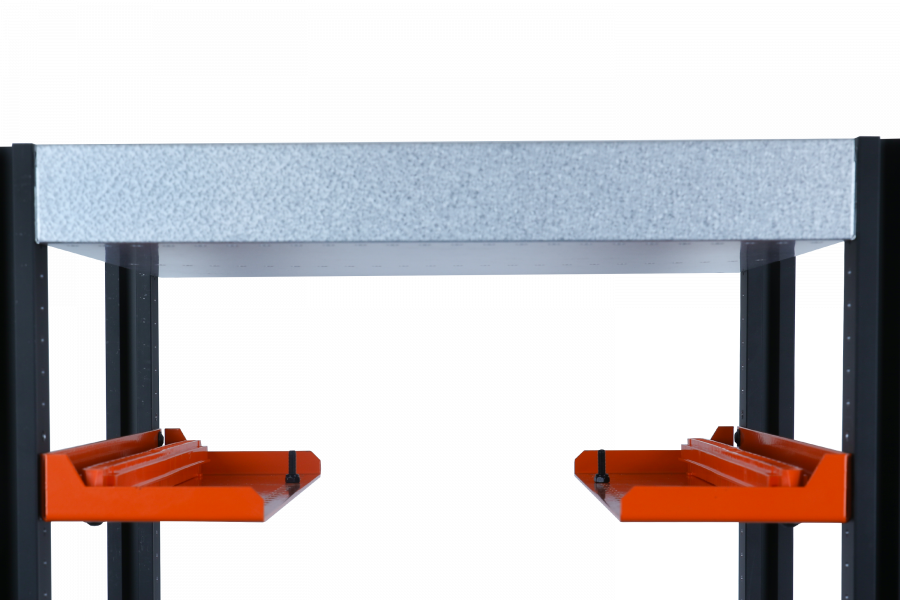 Box Holder Universal
Art. nr.
66-42-12-4
Our Box Holder can handle machine bags and cases* in different sizes (standard dimensions only) and is adjustable in terms of height and length according to the shelve dimensions .
The Box Holder is made from steel sheets painted in orange.

* The Box Holder is designed to hold machine bags and cases from brands such as, Dewalt, Metabo, Bosch, Panasonic, Racco, Esvee and Wurth ect.
Total measurements (Length, Height, Depth)
Weight/mounting/Delivery/warranty