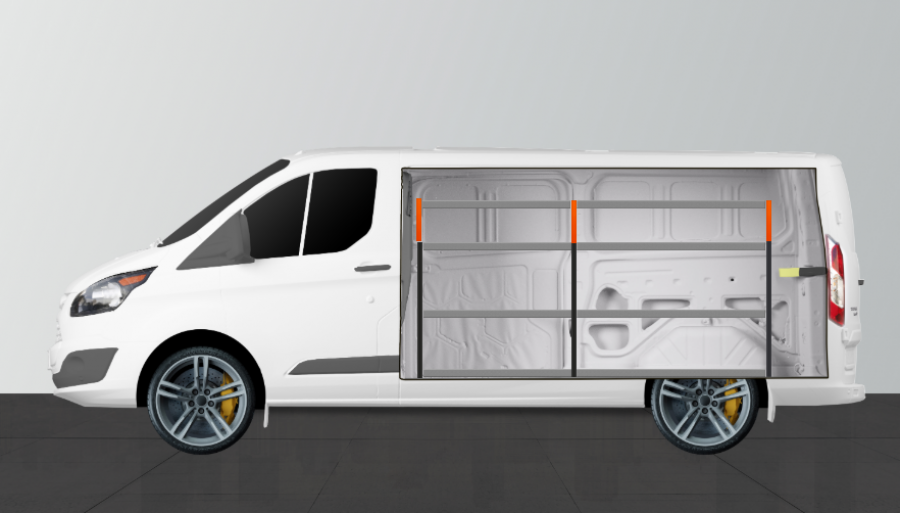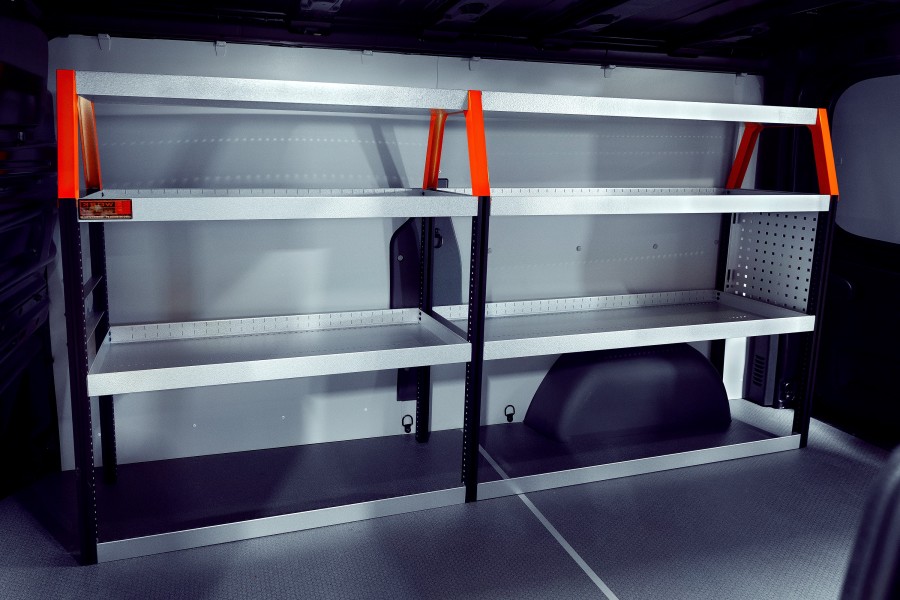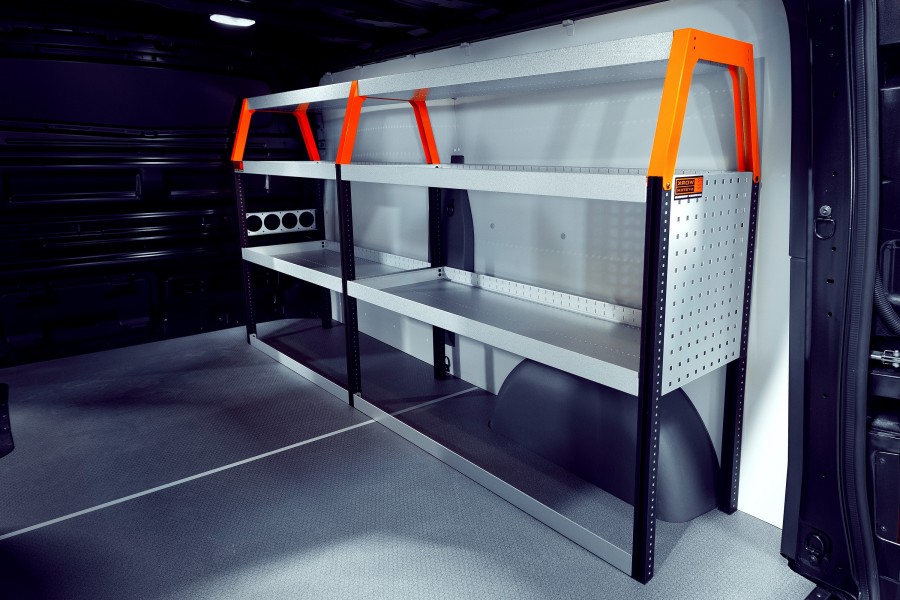 H-Basic for the Ford Custom L2H1
Art. nr.
42-CUST-L2H1-Y13-H-ENKEL-UK
The H-Basic is designed for the Ford Custom L2H1 and provides good storage options for tool bags, cases, machines and other smaller items. The van racking is designed with shelves with a depth of 420mm allowing most tool bags to fit perfectly. The top shelf has a depth of 262.5mm and is a common feature of Work System van racking. These shelves can be supplemented with our new modular trays allowing our customers to store small components or parts. Do not forget to use the tool board on the shelf frame for extra storage.
Total measurements (Length, Height, Depth)
Weight/mounting/Delivery/warranty