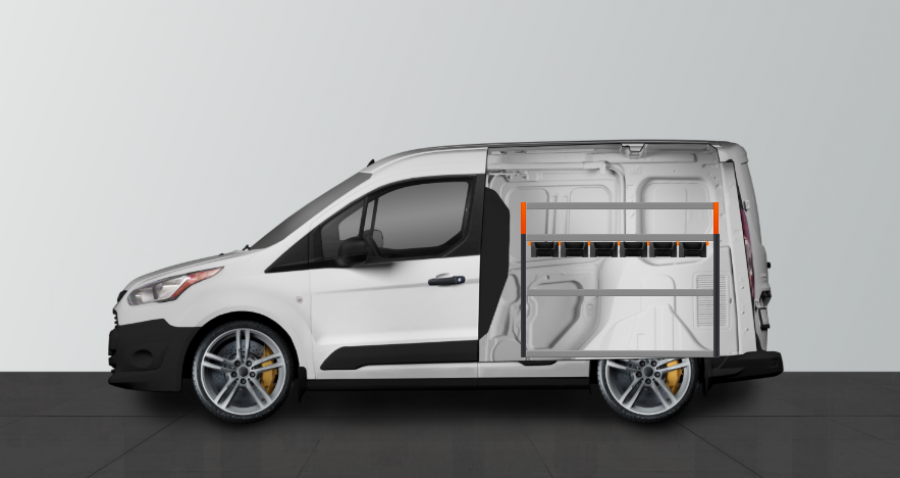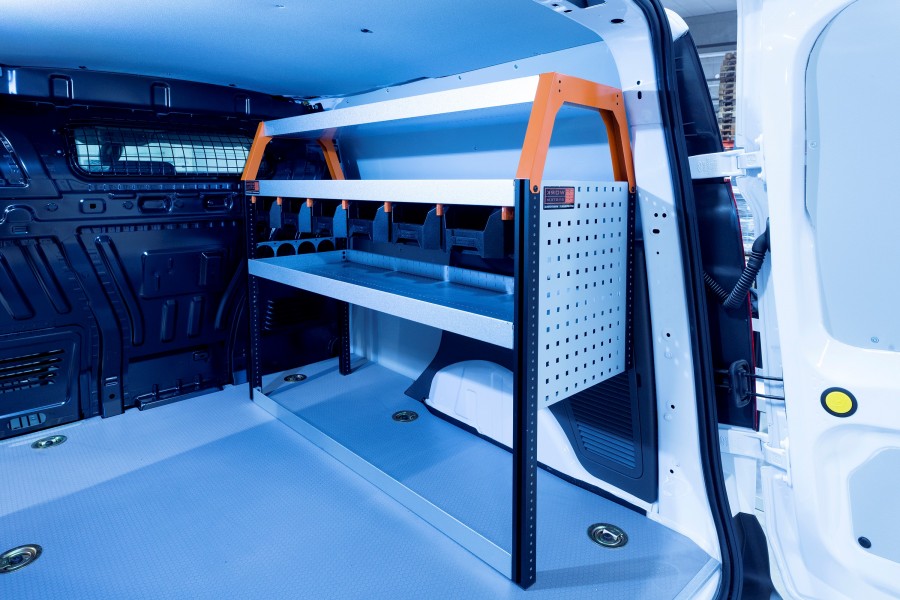 H-Basic Plus for the Ford Connect L1H1
Art. nr.
42-CON-L1H1-Y14-H-ENKELPLUS
A racking system for customers who wish to create order in the load space of your Connect L1H1. Included with this racking unit are 6 of our new, smart modular boxes. You can smoothly pull these out on our modular back rails. These are also easy to adjust and move along the shelves. The H-Basic is designed to provide good storage options for tool bags, cases, machines and other smaller items. The van racking is designed with shelves with a depth of 420mm allowing most tool bags to fit perfectly.
Total measurements (Length, Height, Depth)
Weight/mounting/Delivery/warranty