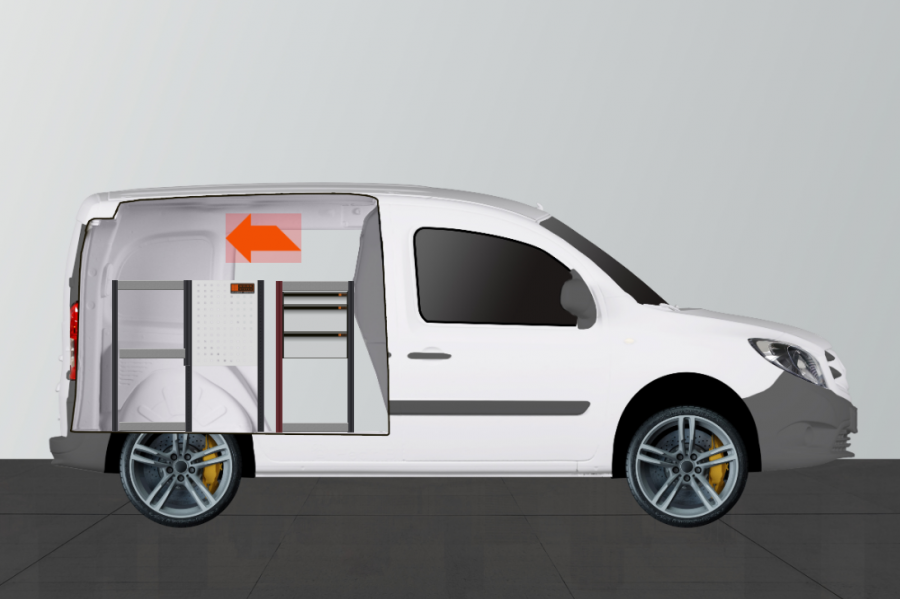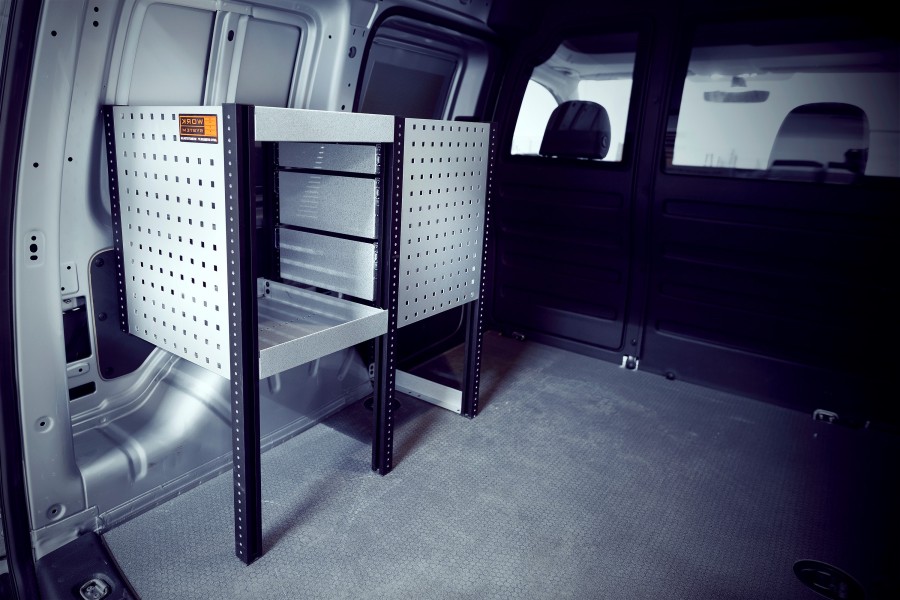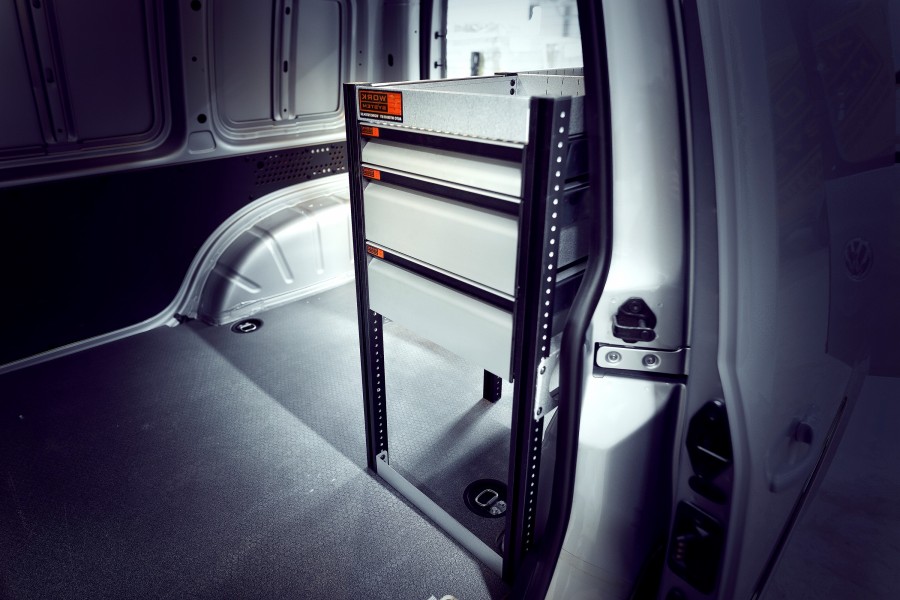 V-SDH3-420 for the Citan Long & Kangoo Standard
Art. nr.
42-CK-L1H1-Y08-V-SDH3-420
This is the van racking that is most popular to supplement the left-hand side of a Citan Long & Kangoo Standard. The racking provides varied storage possibilities. First, the drawers on the ball bearing rails provide easy access via the side door. The drawers are pulled out in the direction of travel and provide good overview of the items stored within them. These can be supplemented with drawer dividers to maximise the storage possibilities for your smaller items. Secondly, our deep shelves provide good storage options for both tool bags and small machines. The max distributed load weight for the drawers is 50kgs. The interior dimensions of the drawers are (mm) B-308, D-374, H-60 and H-130.
Total measurements (Length, Height, Depth)
Weight/mounting/Delivery/warranty