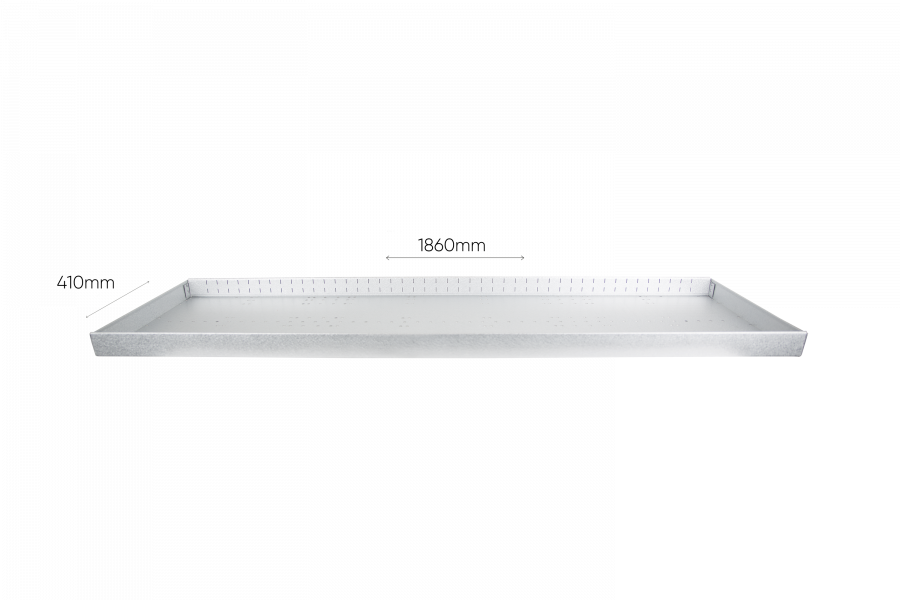 Shelf, Length: 1860mm, Depth: 410mm
Art. nr.
I2-186-41
Inside dimensions: Lenght: 1855mm, Depth: 400mm
Sturdy shelves
Our shelves are designed to be self-supporting allowing Work System products to be light and stable. All shelves are made of AZ185 Aluminum-zinc coated Dx51 steel plate with varying thickness for as light a design as possible, which also provides excellent protection against corrosion and a sleek finish. The shelves have a 5.2 cm high lip, which helps to keep your items in place.
Total measurements (Length, Height, Depth)
Weight/mounting/Delivery/warranty