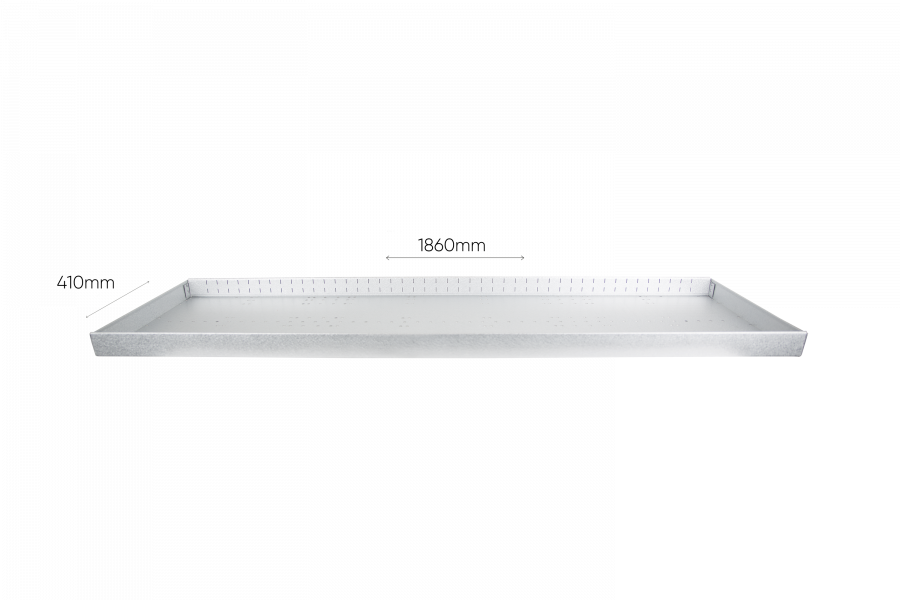 Shelf, Length: 1860mm, Depth: 410mm
Art. nr.
I2-186-41
Inside dimensions: Lenght: 1855mm, Depth: 400mm
Shelves
Our shelves are designed to be self-supporting allowing Work System products to be light and stable.
All shelves are made of AZ185 Aluminum-zinc coated Dx51 steel plate with varying thickness for as light a design as possible, which also provides excellent protection against corrosion and a sleek finish. The shelves have a 5.2 cm high lip, which helps to keep your items in place.
The length and depth of the shelves vary depending on the size of the system and the vehicle in which the racking unit is to be fitted.
We also offer dividers and boxes for all our racking units. Allowing our customers further storage solutions.
Total measurements (Length, Height, Depth)
Weight/mounting/Delivery/warranty