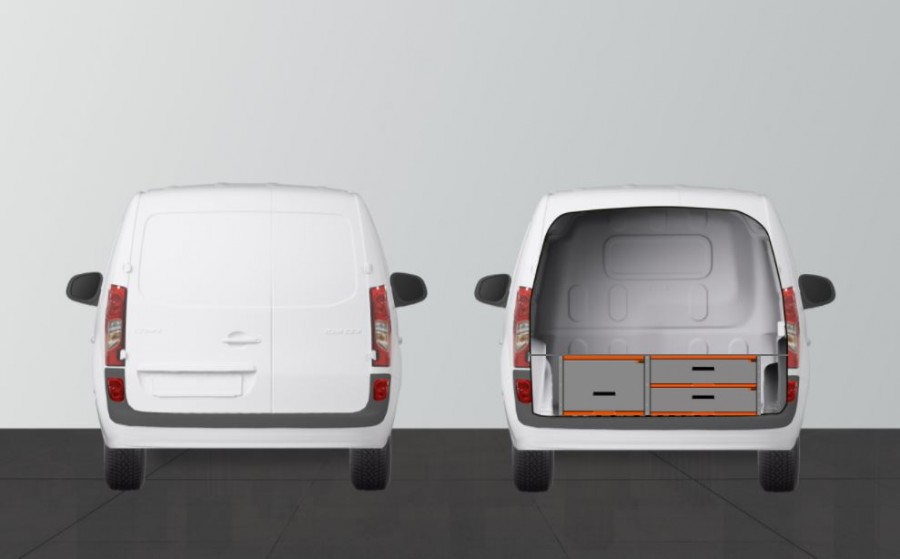 High Underfloor With 4-Drawers
Art. nr.
D36-CK-L2H1-Y08-H-L4
Optimise your car load space with a Underfloor unit. Thanks to the long pull-out drawers, you get a good overview of your material & tools while everything is hidden and safe. The double floor comes with one adjustable divider for each drawer. The Underfloor unit consists of four drawers of which three are accessed through the rear and one via the side door. The load height in the smaller drawers is 135mm and 295mm in the larger. The rear drawers have a load length of 1235 and the drawer at the side door 1235mm. The loading width in the rear drawers are 435mm & 590mm, the side door drawer has a 435mm load width.

Please note for the Kangoo Maxi Z.E extra cutting to fit the floor maybe required.
Total measurements (Length, Height, Depth)
Weight/mounting/Delivery/warranty