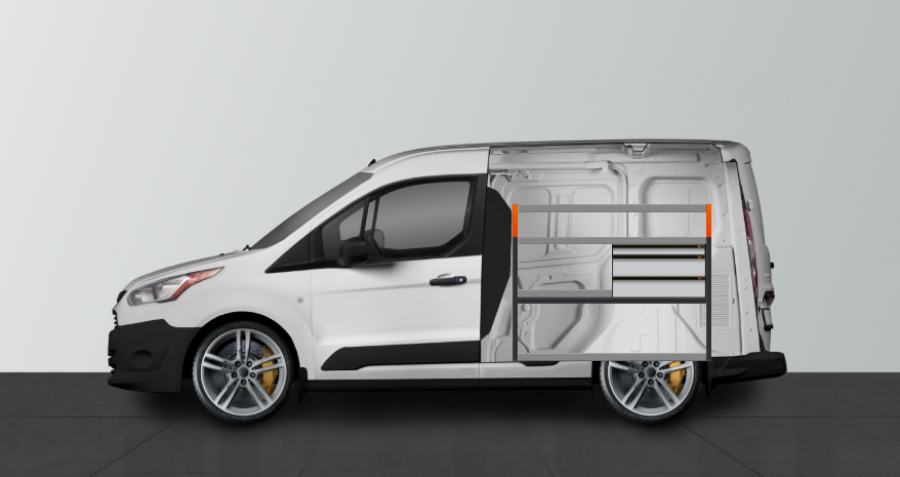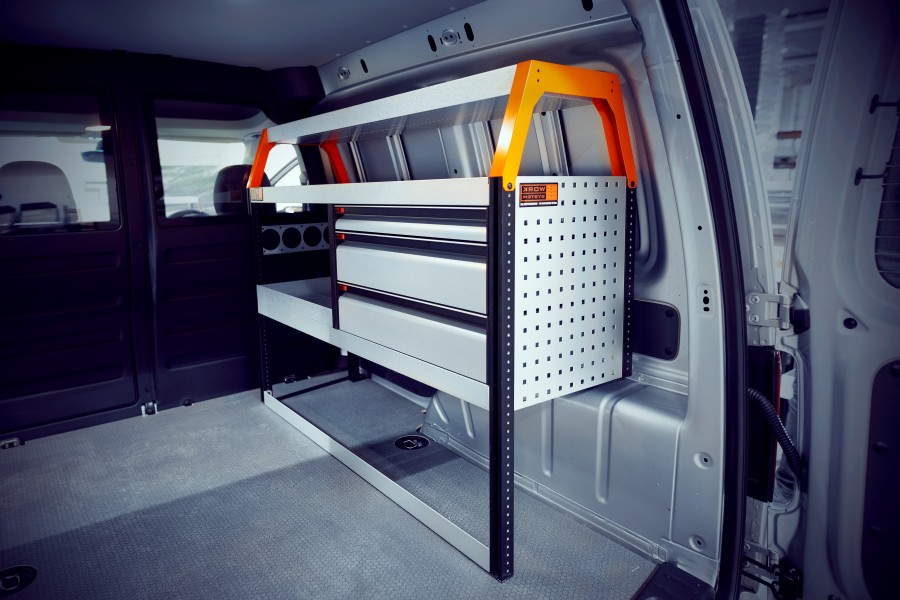 H-LS3 for the Ford Connect L1H1
Art. nr.
42-CON-L1H1-Y14-H-LS3
This is one of our most popular van racking units for the Ford Connect L1H1. The LS3 provides you with good storage for both your tool bags, cases, machines, and small components. The drawers on the racking are a popular complement to our new assortment boxes. Why not complement the shelf frame of the racking with our new Smartbox which is a popular option for maximizing storage space. The maximum bearing weight of the drawers in the ball bearing rails is 50kg per drawer. The interior dimensions of the drawers are (mm) B-579, D-374, H-60 and H-130.
Total measurements (Length, Height, Depth)
Weight/mounting/Delivery/warranty